How we
illustrate

?
You provide us
a scene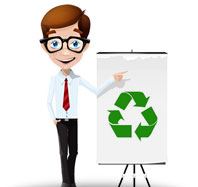 Explain the surroundings
and environments.
We visualize and
illustrate
Is it that so simple?
NO
Here is how all that gets done:
Behind the scenes
Our in-house studio artists hand drawn the art following the scene, script and environment details you shared with us. We scanned these rough line art works and submit you for your review and feedback. This is the opportunity for you to review and provide your feedback. One round of feedback and change is allowed absolutely without any charges. Hence, we request you to be detailed with your feedbacks and changes.
Below are few examples of line arts:
Coloring Digitally
Once you submit your feedback and approve the line art illustrations we start coloring them digitally. These colorful illustrations can be produced in the following styles:
Juvenile/Whimsical (fun and fanciful style): Children books
Cartoon and Humor (a humorous, funny style): Comic, Caricatures, parody and funny
Fantasy (dreaming, illusion style): Novels, children books.
Science Fiction (a futuristic or technological style)
Here are few examples of the colors images once the line art get's approved:
"I would highly recommend ePublishingeXperts illustration services. I personally found them trustworthy, professional, polite and very accommodating in helping me achieve my vision for my ebook 'The Reckolahesperus'. The artists work is of the highest standard, and many of my friends admired the work. The fees are very reasonable too. All round it has been a beneficial partnership of a project."
– Eileen Moynihan