Blurb for The Mystery of the Lost Recipe By Indie Author "Jerome Jones"
Posted By:
Team ePublishingeXperts |
Posted On:
May 11, 2014
0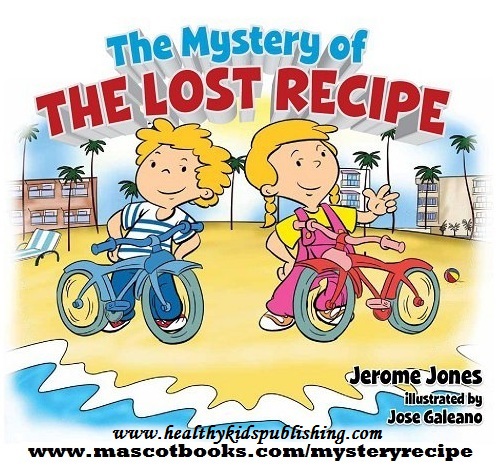 Need a fun book for your elementary student or child . . . what about a fun book that takes place on a beach in a small town called The Mystery of the Lost Recipe. The book promotes healthy living (wellness) to the young readers from ages 5-10. Abby and Tommy are brother and sister that helps solve mysteries in their community but along the way they promote fitness and health to their readers. The Mystery of the Lost Recipe, the mystery solvers are on an adventure to help the owner of the local Orange Surf Restaurant, Mr. Nut find his lost recipe before it is too late. Will they find the lost recipe in time before dinner . . . . get a copy of the book to find out.
About the Author
Mr. Jones teaches and coaches students from elementary to high school levels. He grew up on the central coast of California. Mr. Jones was inspired to write children stories while teaching elementary students in the state of Utah.
Get the Print Books and eBooks from below sellers:
Book review from a parent
"This book is a joy to read and provides an excellent example to children of what they can accomplish when they eat a balanced diet and exercise their bodies and their minds. Having three kids of my own that prefer video games to vegetables I am going to introduce them to Tommy and Abby and maybe they can help me solve a mystery or two when I lose something, which happens all too often. I'd like to thank Mr. Jones for writing an easy-to-understand book on balancing diet, exercise, and mental activity for kids that is easy and fun to read."
—Tim Trask, Parent of three, VA
Thanks,
Jerome
Author – The Mystery of the Lost Recipe
Like Us at Facebook
Visit us at Healthy Kids Publishing