Celebrate Children Book Month! Awarded author Sherry Ellis with Team ePublishingeXperts!
Posted By:
Team ePublishingeXperts |
Posted On:
April 7, 2014
0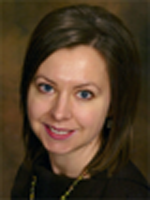 Tell us a little about your book, That Baby Woke Me Up, AGAIN.
It's a story about a little girl who's having trouble getting used to the sleepless nights due to her new baby brother. She can't figure out why he keeps waking up so much. Mama explains a few things, and assures her it won't last forever. It's a good book to share with the big brothers and sisters of a new baby.
And what about your other award-winning book, That Mama is a Grouch?.
It's a picture book for kids ages 3-7 about a Mama who's nearly out of control. Toys are everywhere, finger-paint hand prints are on the walls, and the house looks like a tornado just touched down. The protagonist, a precocious child, can't understand why Mama is upset. After a little explanation, the girl learns that by following a few rules, Mama tantrums can be prevented. It's a good book to teach kids about why it is important to clean up and follow rules. It's also a book to teach parents that kids are kids, and messes are to be expected.
What are you working on now?
I'm working on a series of chapter books for kids ages 7-10. I call them the "Bubba and Squirt" series. The first book is Big Hole to China. The protagonists, two kids named Bubba and Squirt, travel via magic through a hole and end up in different countries, where they have an adventure, and learn a little about the language, culture, and history of the country. I have an agent, and he's been working to find a publisher.
Also, this year, I have a new picture book coming out called, Ten Zany Birds. It's a book that can help kids learn about counting and subtraction, along with teaching them about colors.
Where can readers connect with you?
They can find me at my website, www.sherryellis.org and at my blog, I can also be found on facebook.
Where can we find your books?
My books are available both in Print and eBook formats. Please click on the retailer of your choice to purchase my books:
Thank you for having me as a guest!